Biodiversity Protection through Business and Social Action Programs
While Sharp's business activities impact biodiversity, the company also benefits from the resources that biodiversity provides. That is why the Sharp Group is carrying out a multifaceted approach in which it protects biodiversity through business activities and social action programs at worldwide bases.
Based on the Sharp Group Policy on the Sustainable Support of Biodiversity, Sharp formulated the Sharp Biodiversity Initiative in fiscal 2009. The Initiative describes biodiversity in an easy-to-understand manner, and it outlines concrete measures for business activities and social action programs that take biodiversity into account.
Sharp's Efforts for Protecting Biodiversity
*

A joint Sharp labor-management volunteer organization
Case Study
Conserving Freshwater Fish Species
The Kameyama Plant (Kameyama, Mie Prefecture) is working to conserve and propagate Tanakia lanceolata, a freshwater fish, in a biotope on the plant premises. A large population of this fish used to inhabit the municipality of Kameyama, but factors such as increased agriculture and threats from invasive species have put it on the endangered list in Mie Prefecture. The pond of the biotope is suitable for conservation and propagation since there is little chance of invasive species entering it. Plant employees also periodically carry out upkeep of the pond and monitor the health of the fish population.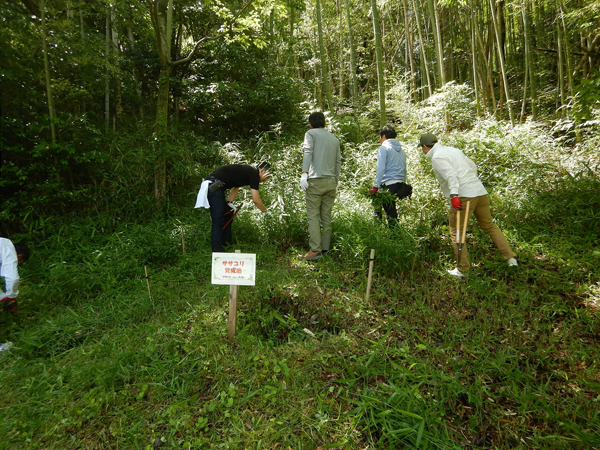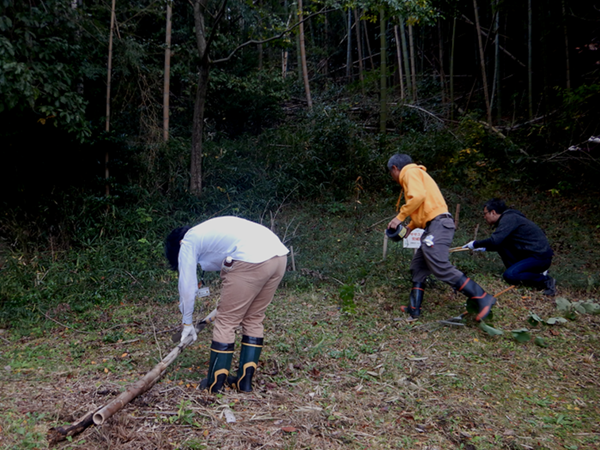 Case Study
Planting Mangroves
In Indonesia, Sharp's local production base SSI joined mangrove planting activities conducted under the slogan of "Tree Planting Today, Save Our Water In The Next." SSI employees planted mangroves with people from 35 other companies operating in Karawang and the Indonesian government's environmental department.